Financial Accountability
Here at the Nicolas Fund for Education, we believe in financial accountability. View our financial reports here.
Nicolas Fund Earned a 2021 Platinum Seal of Transparency!
Now, everyone can see our strategy, metrics, and achievements.
Nicolás Fund For Education is a member in good standing of the Evangelical Council for Financial Accountability (ECFA). ECFA provides accreditation to leading Christian nonprofit organizations that faithfully demonstrate compliance with established standards for financial accountability, fundraising, and board governance. This membership provides an extra level of accountability, helping demonstrate our adherence to strict guidelines and openness with regard to our finances.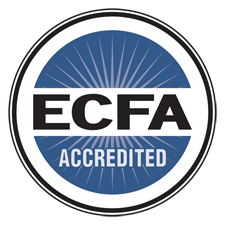 2018 Annual Report
2019 Annual Report
2020 Annual Report
2021 Annual Report
2018 Annual Report
2019 Annual Report
2020 Annual Report
2021 Annual Report
2017 Form 990
2018 Form 990
2019 Form 990
2020 Form 990
2021 Form 990
2017 Form 990
2018 Form 990
2019 Form 990
2020 Form 990
2021 Form 990
2020 Financial Statements
2021 Financial Statements
2020 Financial Statements
2021 Financial Statements
Nicolás Fund for Education Donor's Bill of Rights
When you give to the Nicolás Fund for Education: You have the right to:
know how the Nicolás Fund for Education spends your donation

know what the programs you support are accomplishing

know that the Nicolás Fund for Education complies with

all applicable laws and regulations

restrict or designate your gifts to a particular project within the

Nicolás Fund for Education's mission objectives

receive a timely and courteous response to your inquiries

about finances and programs

visit our program sites with NFE board members, see the

operations, and talk personally with the Guatemalan staff

give cheerfully without being pressured by the Nicolás

Fund for Education

obtain a copy of the Nicolás Fund for Education's most recent

annual financial statements
Please use these links to see the above
Questions should go to info@NicolasFund.org