Witness the Resilience
of the Maya People
Visiting the villages our students are drawn from allows you to appreciate the challenges these families face and the hard work that it takes to survive. You'll see the tears in the eyes of grateful parents of students attending Nicolás Christian School as they say, "I can never repay you for what you have done for my child." Be moved by the awe-inspiring beauty of the fertile volcanic mountains that surround the villages we work in and watch farmers tending corn crops on impossibly steep slopes. It's an unforgettable experience that will enrich your spiritual relationship with the Lord!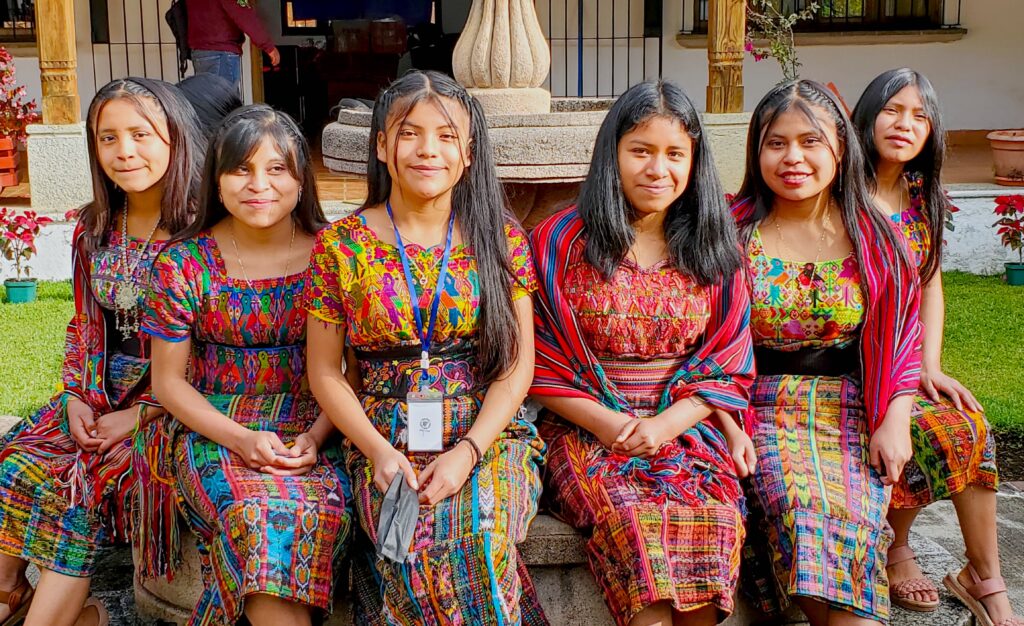 Make a Lasting Impact on the Lives of the People of Guatemala
Experience the vibrant Mayan culture on NFE's annual mission trips, each lasting eleven days and with a unique purpose. Our February trips typically cater to families with teenagers and children, and our service projects involve engaging with students at schools or families in villages. In August, we hold a teacher professional development seminar for approximately 1500 local educators. Finally, our November trip is a joyous celebration of graduation for preschool, junior high, and high school students. 
But no matter which trip you choose, you'll have the chance to immerse yourself in the rich culture. Meet our students, families, and faculty, tour the new school being built, and take in the sights and sounds of Antigua, a charming Spanish colonial city. Indulge in delicious Mayan cuisine, dance to the lively marimba music in the streets, and explore the beautiful tapestries and crafts made by local artisans. Join us for an unforgettable adventure and make a difference in the lives of others.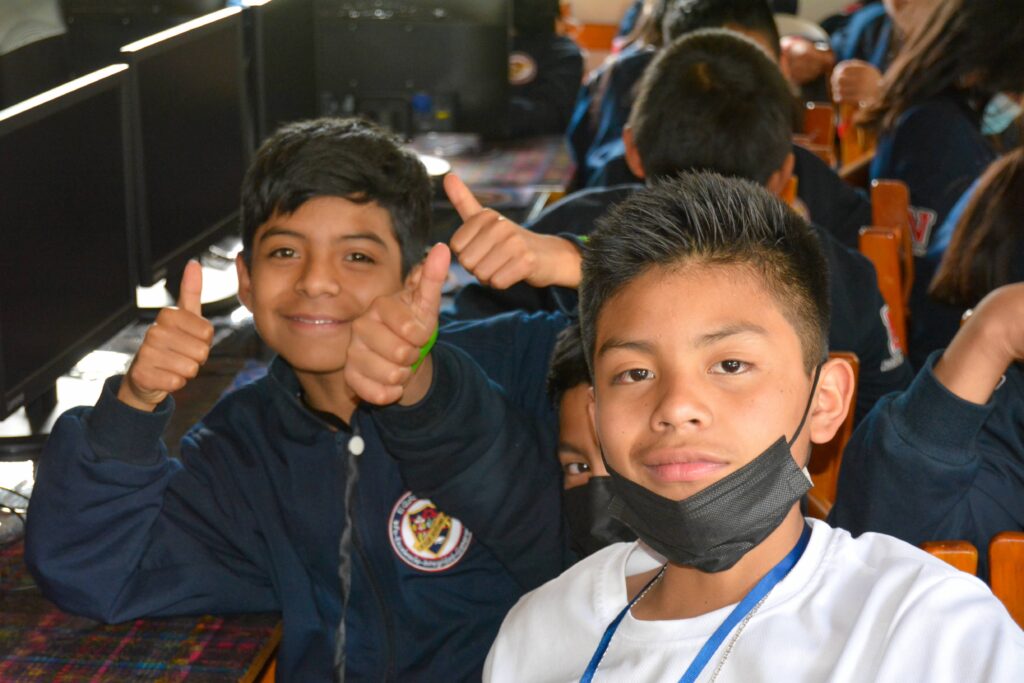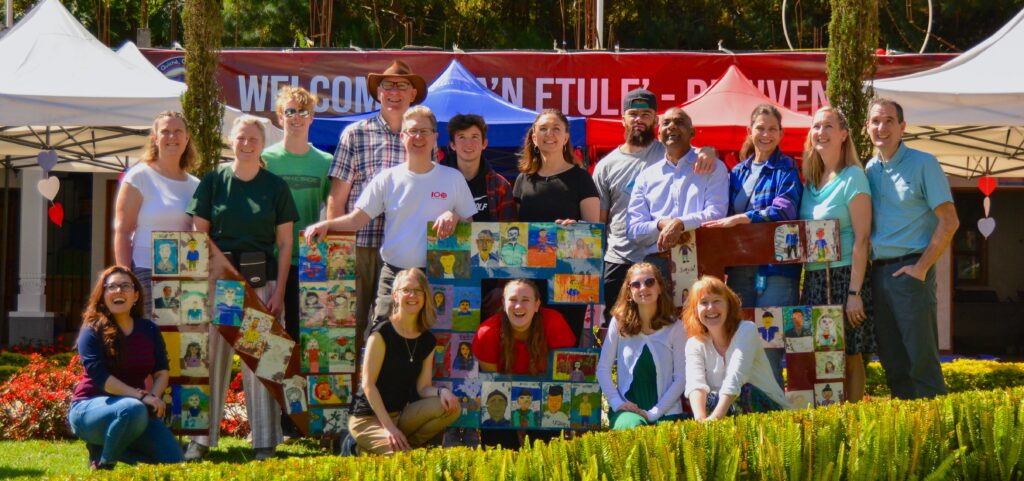 Join us in this journey of faith and make a lasting impact on the lives of the people of Guatemala. Together, we can change lives and bring hope to those who need it most. You will have the opportunity to witness first-hand the resilience of the Maya people and the hard work that it takes to survive. You will also be able to experience the awe-inspiring beauty of the fertile volcanic mountains that surround the villages we work in.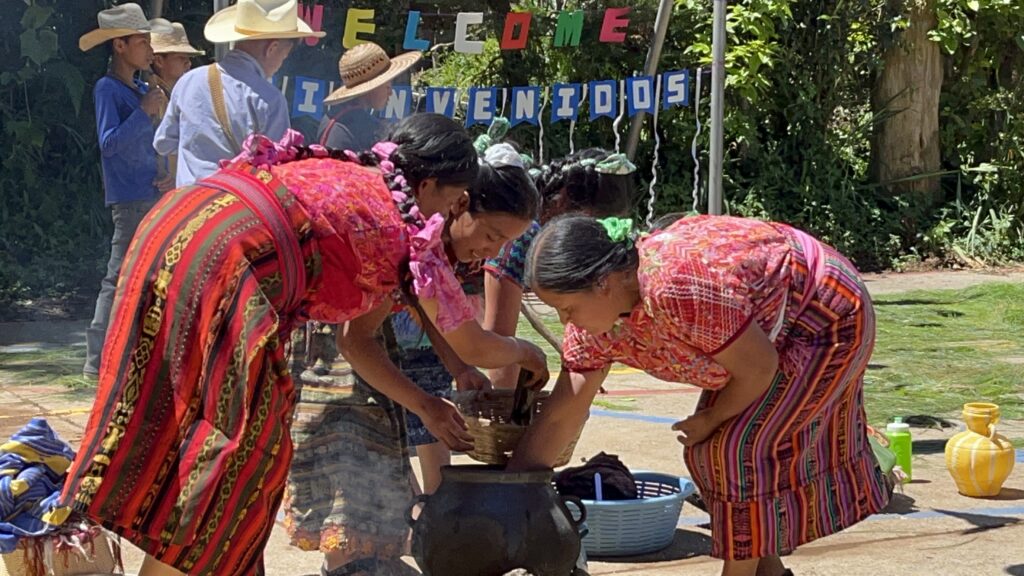 Support a Mission Trip Financially
Donate to a team member or support the team's service project. Your donations will help to provide essential resources to those in need and will help to make a lasting impact on the lives of the people of Guatemala. Your donations will also help to cover the costs of the mission trip, ensuring that our team can continue to provide aid and support to those in need.
Support A Mission Trip!
Scroll down to find the trip you want to contribute to and make a donation. You can support an individual or the whole team. Team donations will fund crucial service projects and our NFE Mission Trip Scholarship Fund, which helps support deserving team members.
Tax Deductible
As a 501(c)3 non-profit organization, all donations made to Nicolás Fund For Education are tax-deductible, meaning that you can enjoy the satisfaction of giving back while also receiving a reduction in taxable income. Our tax ID number is 45-4887611.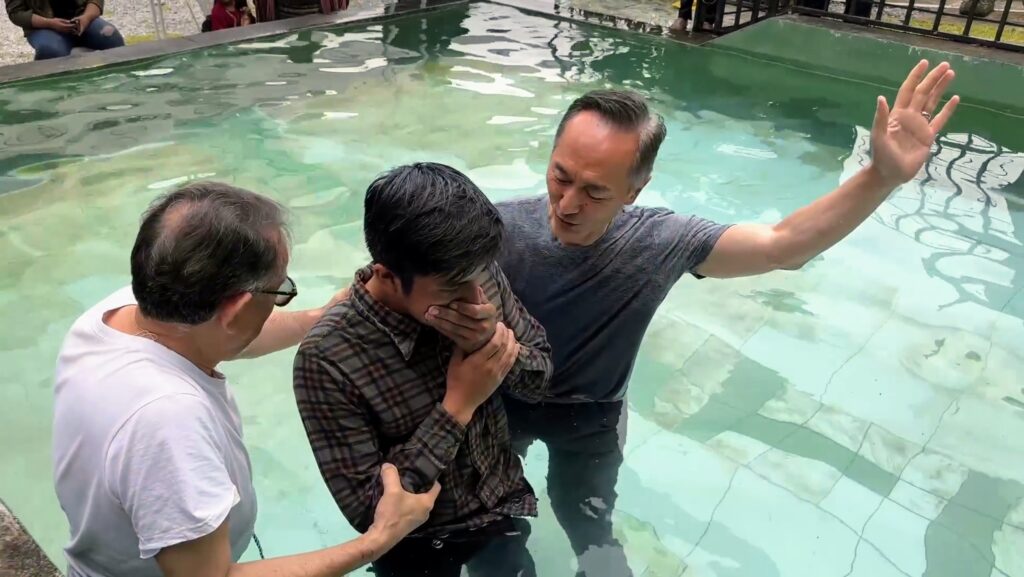 Support a Mission in Prayer
Unleash the transformative power of prayer in supporting our mission! Join our team in prayer for provision, protection, and receptive hearts. Let's join forces and make a lasting impact in sharing the gospel. Your prayers mean the world to us.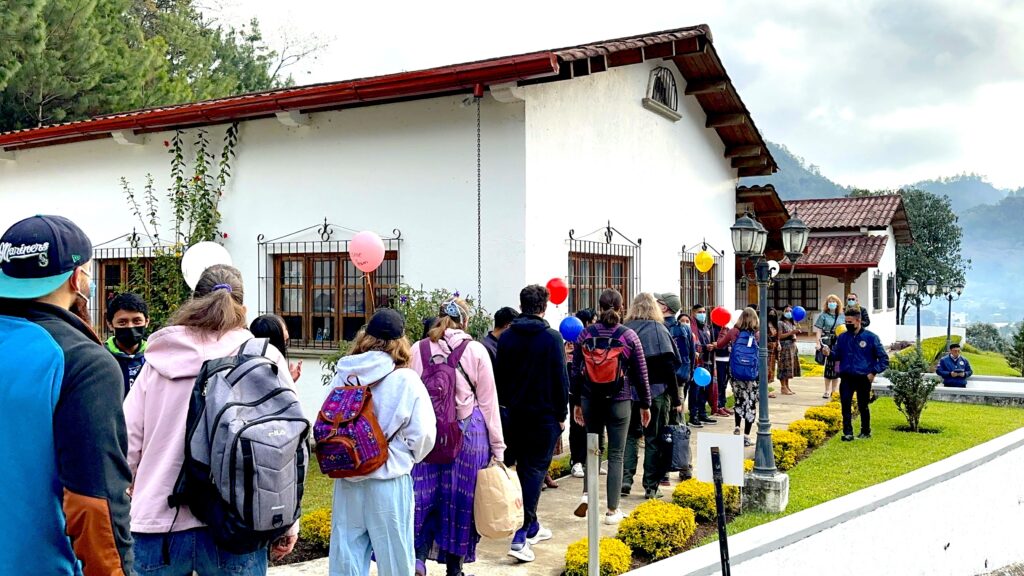 Thank you for taking the time to read about the Nicolás Fund For Education Mission Trips to Guatemala. We have been extremely encouraged by the resilience of the Maya people, even in times of adversity and difficulty. They are an inspiring example of faith to be shared around the world. Joining a mission trip will allow you to make a lasting impact on those in need and have a greatly rewarding experience, while also creating a powerful connection through cultural exchange. If a mission trip isn't possible, supporting the mission teams financially or through prayer is just as important and beneficial. Each person has their own role to play in making a difference—how would you like to get involved today? Making the choice to participate will bring hope and joy not only now but for years to come, create generational change, and touch countless lives in Guatemala. We'd love for you to join us as we serve others with humility before God!