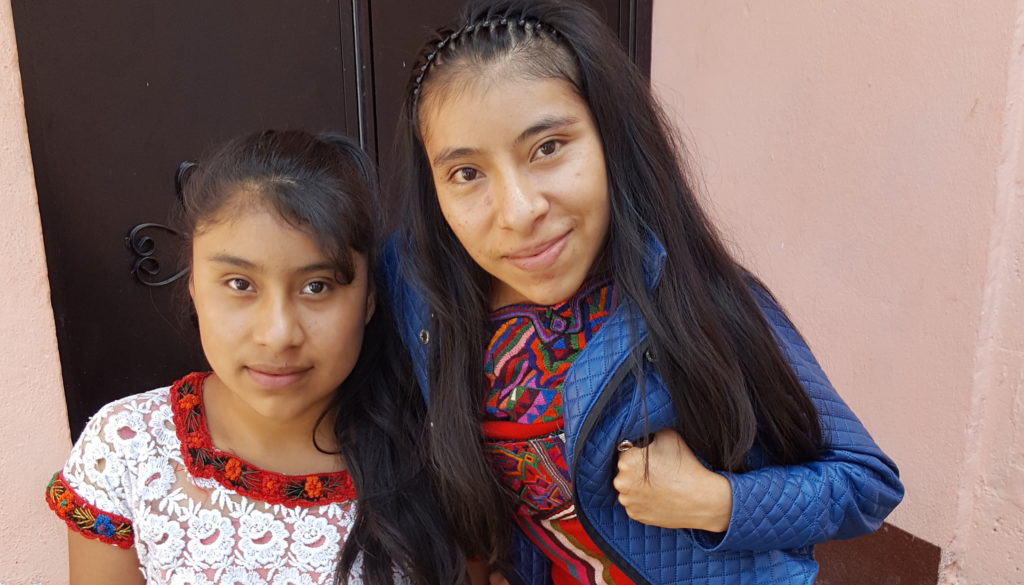 Juana (Juanita) Córdova is 24 years old and lives in the village of La Bendición. She is one of three daughters and was born with spina bifida. She is very bright and attended the village primary school through the sixth grade.
Juanita's parents are poor farmers. In Guatemala only primary school is free to attend. Even if her parents could have afforded to send her to junior high and high school, it would have required traveling to the larger town of Cotzal. Mobility is challenging for Juanita and she gets motion sickness when riding in a vehicle.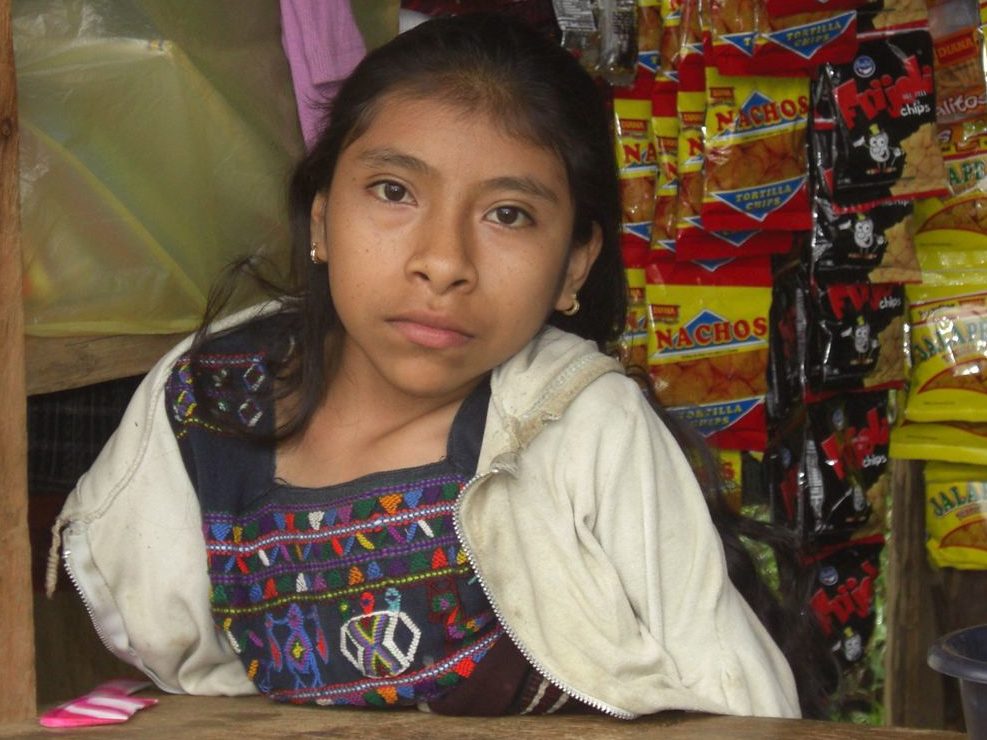 Juanita runs the tienda (small store) on her family's property. She made a space in the tienda for a library with the books that she has received from teams that have visited her over the years. She started checking out books to the village children and encouraged them to read.
Knowing how much Juanita loves to learn, Nicolás Christian School began its first distance learning effort in 2014. A tutor, Ricardo, came to Juanita's home and she eagerly began her studies for 7th grade courses.
"I did not talk with anyone before and I was always afraid. But Ricardo looked for the way to remove my fear and I was able to conquer it,"

says Juanita, looking back.
She made a little study space in her tienda. This allowed her the opportunity to study and look after the tienda during the day. She completed 7th-9th grades in just two years.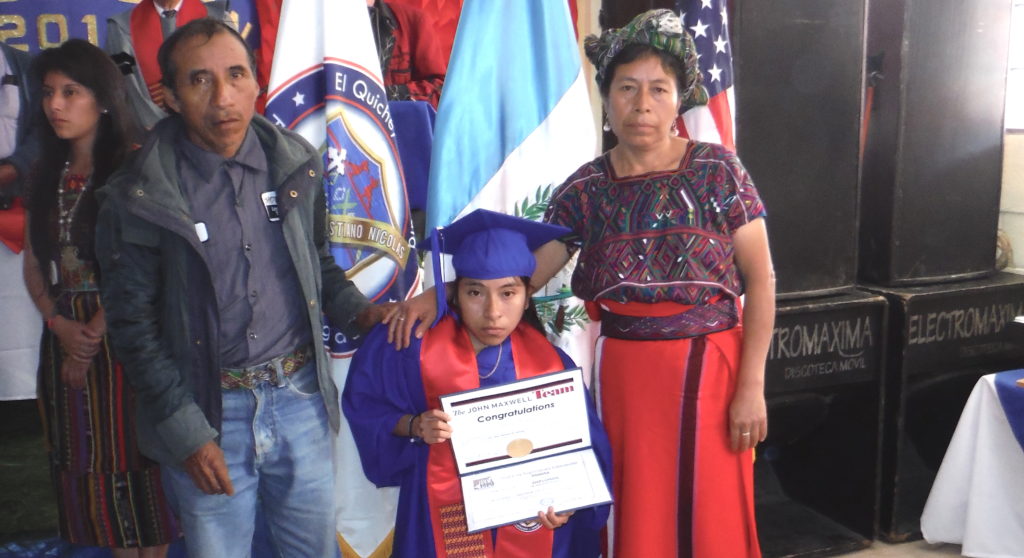 In Guatemala, senior high school is 10th and 11th grade. Juanita completed both grades in one year. She was able to participate in the Nicolás Christian School graduation in 2016 and receive her diploma. Her older sister, Ana, graduated from senior high that same day. It was a special day for this family!
Juanita loves to study and learn. Being able to study again has brought much joy to Juanita and there is a sparkle in her eyes that we have never seen before. She has also discovered an interest and talent for pencil and charcoal drawing.
"Since my childhood, I liked to draw. As an artist now, I give thanks to Engineer Ivan for always caring and guiding me to online tutorials. I know that God has given me talent."

Juanita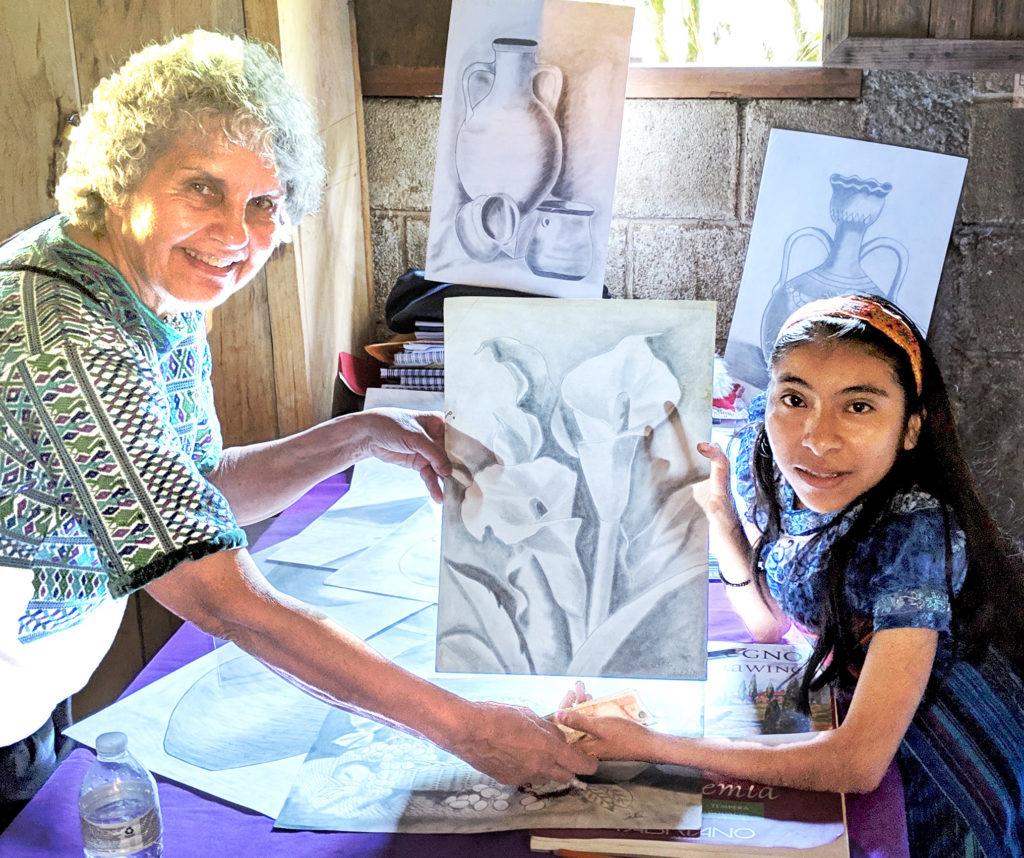 Many team members who visit La Bendición meet Juanita at her home. She enjoys the visits and is able to show them her drawings. Many team members have purchased one or more of her drawings.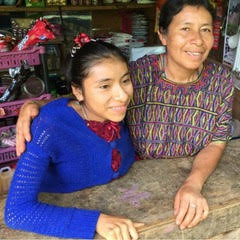 Anyone who has met Juanita will never forget her. Despite the physical challenges that she has dealt with since birth, today Juanita has a purpose in her life and hope for her future. The sparkle in her eyes has come from the gift of education!
"The best things in my life are the love of those who are part of the Nicolás Fund and the support I received through classes in my home. This was a great blessing to me in my situation. I have great friends and now I am very happy regardless of the obstacles. I fight every day to do well and give glory to God."

Juanita
You can make a difference in the life of a child like Juanita by partnering with Nicolás Fund for Education today. No matter the size of your donations, every gift helps to break the cycle of poverty.