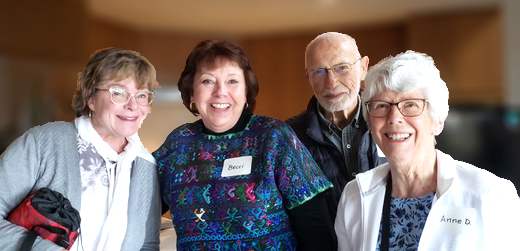 Dear Donors,
On behalf of the Nicolás Fund For Education (NFE), we sincerely thank you for your generous support at our annual fundraiser, Fulfilling a Dream 2023. Your contributions have been vital in helping us secure the operational budget for the Nicolás Christian School (NCS) in 2024. Nicolás Fund for Education raised $325,000 through Fulfilling a Dream 2023 thanks to generous donors like you. Together, we are making a lasting impact on the lives of underprivileged children by providing them with Christ-centered education and resources to ensure they have opportunities for success that they never thought possible.
The Power of Education: Strengthening Our Programs
Although we met our immediate goals for the NCS's operational budget, there is still more work to be done. The comprehensive approach of our educational initiatives requires additional funding to maintain and expand essential programs such as:
Vocational Training
Teacher Workshops
Village Libraries
Early Childhood Education
Village Tutoring
These initiatives ensure that the children in our care receive an education that empowers them to break the cycle of poverty and become leaders in their communities. By supporting these programs, generous donors like yourself further enhance the transformative impact of a Christ-centered education in these young lives.
Help Us Reach Our Full Budget Goals
We kindly request your continued support as we strive to raise the necessary funds for the comprehensive development and maintenance of our educational initiatives. Your heartfelt contributions, big or small, play a crucial role in providing hope and a brighter future to these children.
Here's how your donations can make a difference:
A gift of $10 a month provides learning materials for a village library & online resources
A gift of $30 provides books, uniforms, and supplies for one month
A gift of $50 a month sponsors Sports, Music, and Computer Equipment
A gift of $100 a month allows us to provide early childhood education
A gift of $150 a month sponsors a village tutoring program
A Call to Action: Share the Love of Education and Christ
At NFE, we believe that education is the key to transforming lives and unlocking potential. We warmly invite you to join us on this journey by:
Donating to our educational initiatives. Your generous gifts make all the difference.  
Spreading awareness of our mission and inviting others to support our cause by sharing our social media posts or forwarding this newsletter to friends and family.  
Subscribing to our mailing list to stay updated on our progress and the impact your kindness has on these children's lives.
In closing, the NFE board extends our heartfelt gratitude for your dedication and support. You are essential partners in our mission to change lives through the transformative power of Christ-centered education. We look forward to continuing this journey together and making a lasting impact on generations to come.
Yours in gratitude,
Becci Merritt