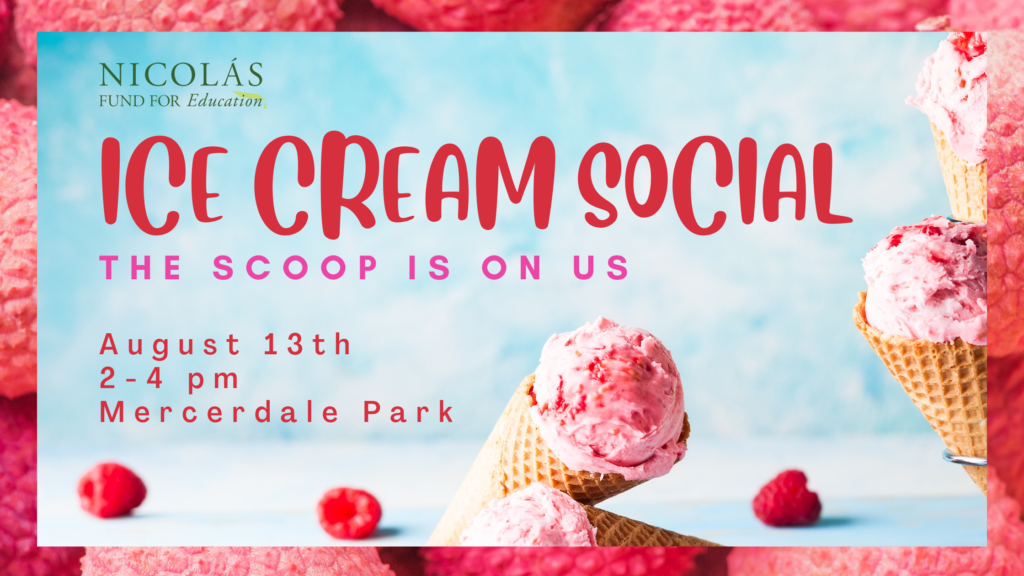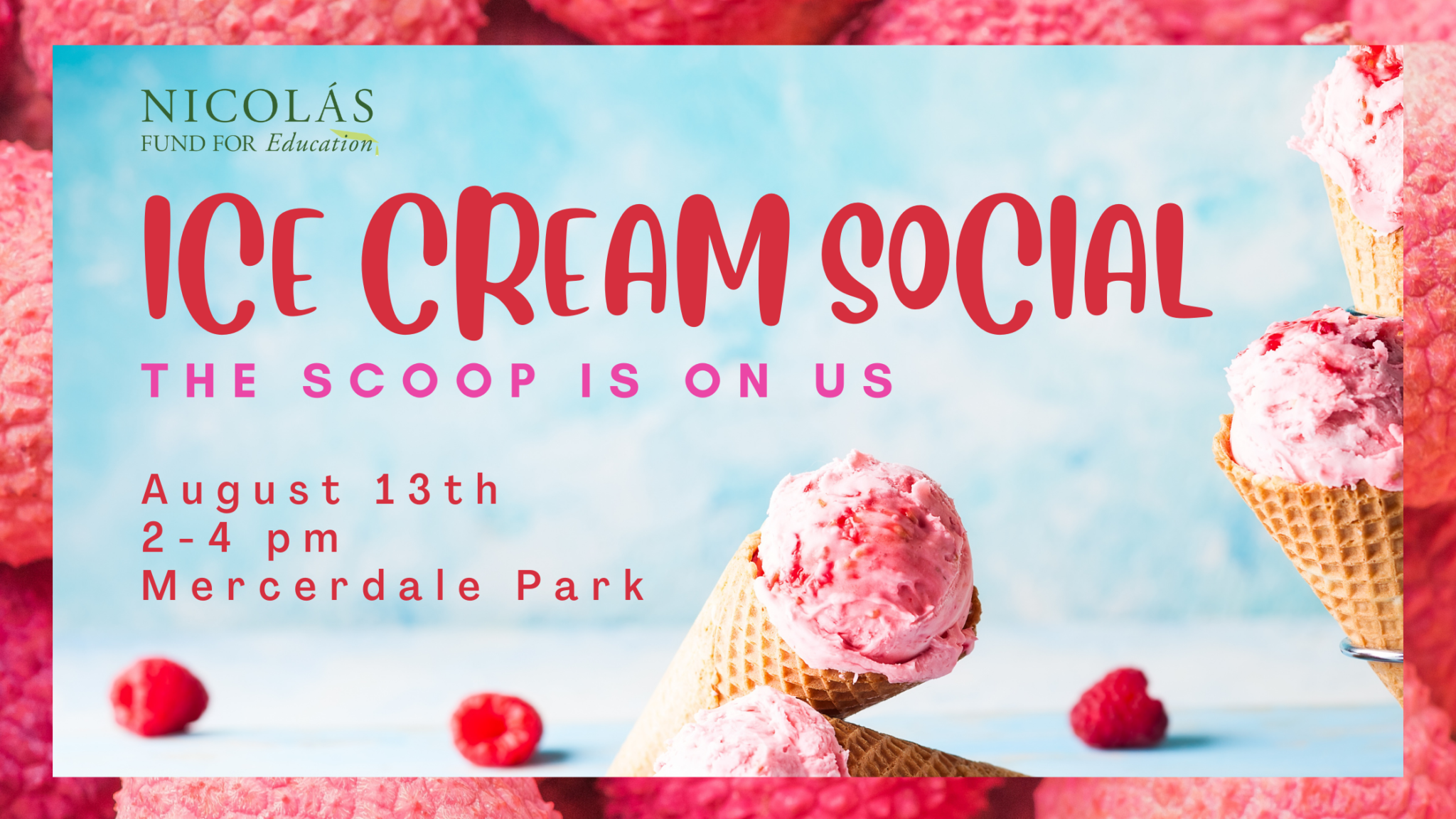 Nicolás Fund For Education will be hosting an ice cream social on August 13th from 2-4:00 pm at Mercerdale Park. We are eager to greet you all in person and catch up with each other after being apart for so long during the pandemic.
This event will be outdoors, and masks are encouraged but optional. This is intended to be a fun social event to express our gratitude for you all and is not a fundraiser. Let's pray for good weather!
The address for Mercerdale Park is 3009 77th Ave SE, Mercer Island, WA. You can park in the Evergreen Covenant Church parking lot, street parking, or in adjacent parking lots where businesses are closed.
We want to ensure that we can have enough ice cream on hand! Please indicate how many there will be in your party.
We hope to see you there!