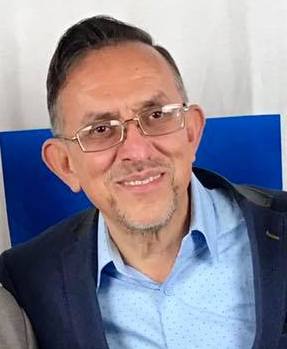 Dear Partners in the ministry:
This year was special in many ways. We said that our building was closed but our school was not. And it was real. I just returned from the Ixil area a couple of hours ago. In spite of the disaster created by Hurricane ETA, thanks to your donations, we were able to celebrate the graduation of thirty-eight students from ten different villages!
In some cases, like in Villa Hortensia I, these students are the very first graduating class ever in the history of that village! Seven eleventh-graders and two ninth-graders celebrated with close family members.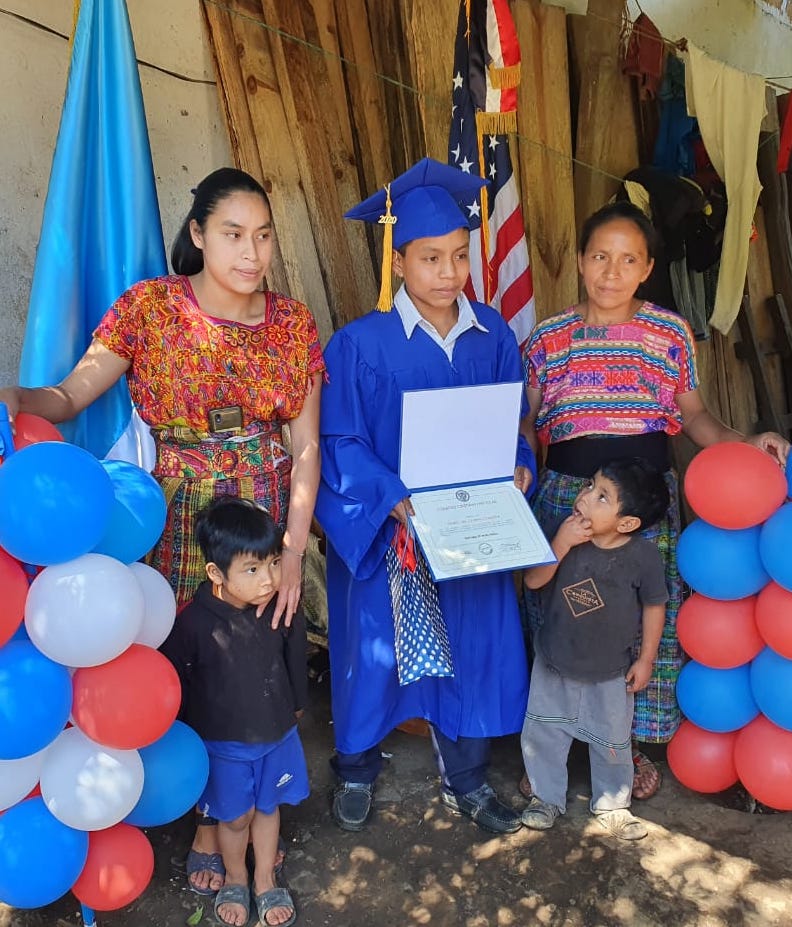 Keeping the COVID-19 safety protocols, we visited the homes of each one of the graduates and performed a mini-graduation ceremony. In the presence of parents and some close family members, we prayed for our graduates and blessed each student's home. After several days and 25,000 steps, I can tell you, this wouldn't have been possible without your past support.
In the middle of this pandemic adventure we celebrated. Thanks to you, every one of our Nicolás Christian School students was able to access the gift of education through the use of tablets and the first off-line educational platform of the region with NICO (New and Innovative Learning Content Off-line).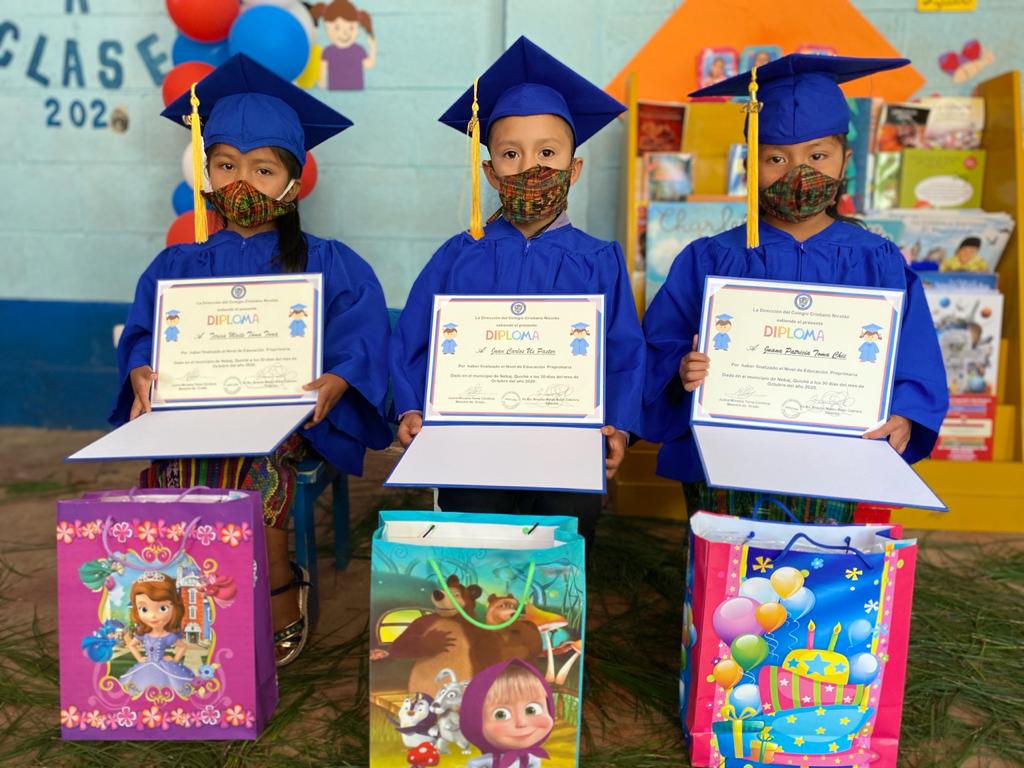 In the San Nicolás Village, we had a brand-new graduating class from our preschool. This is the first class of students under the age of six graduating from preschool in the history of the village.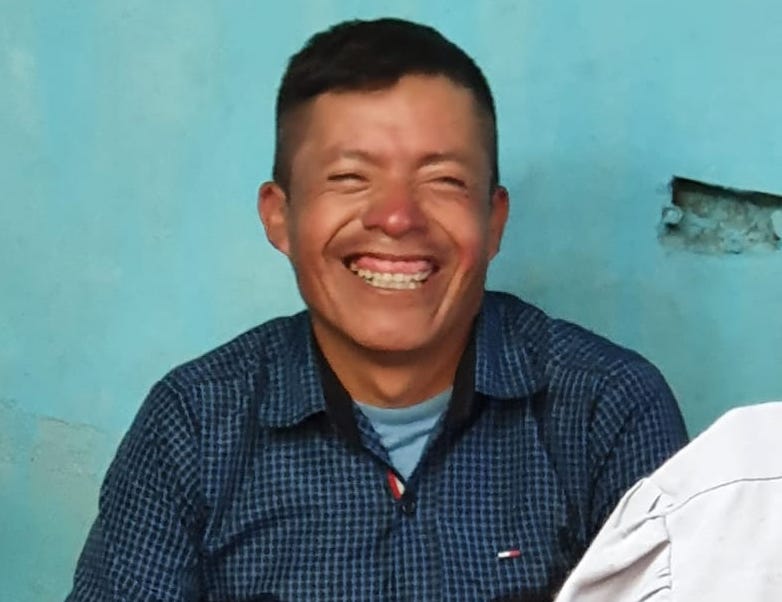 In one of the villages we visited, Jacinto Pasá expressed his Joy because his daughter, Maria Isabel, had just graduated from the eleventh grade. I saw that smile and I couldn't resist staring at him. Jacinto immediately said, "I AM VERY HAPPY!" I asked, "May I take a photo of your happiness?" This is the resulting picture. I should also mention that Jacinto had painted his entire house to celebrate his daughter's graduation; the paint was still wet!
We appreciate your continued prayers and help as we pursue breaking the cycle of poverty through education in the Ixil Region, thanks to God and with your generous support.
Sincerely,
Ivan España
National Director
Nicolás Fund for Education
Join us on Tuesday, November 17, 2020 for the 2020 Virtual Graduation Celebration! Registration is not required. Click the link below to join us.