Filling a Much-Needed Gap
Nicolás Fund for Education focuses on providing education for the indigenous Mayan youth of the Ixil region of the Guatemalan Highlands. We are filling a much-needed gap in educational services in the region, where the government-funded education in Guatemala averages only four years and ends after 6th grade. Only three out of ten children graduate from 6th grade.
Our brand new preschool is showing amazing results; our secondary school is growing; our students are attending school through higher grade levels than in the past and our graduates are going back to their villages with the skills and knowledge they need to build thriving communities.
Through scholarships and learning opportunities, we are helping lift vulnerable students out of poverty. They, in turn, are returning to their homes and villages to become leaders and help break the cycle of poverty in their communities.
The big news for our secondary school Nicolás Christian School is a new home.
In 2019 we moved to new temporary quarters in Nebaj until we can move into our permanent location near Cotzal where NFE has purchased land. Our permanent building should be ready in two years, depending on our fundraising. We are currently serving 124 students aged 7th through 11th grades in leased space at Centro Technologico Ixil (CTI), a building owned by the nonprofit Agros International.
What is the relationship between Nicolás Fund for Education and Agros?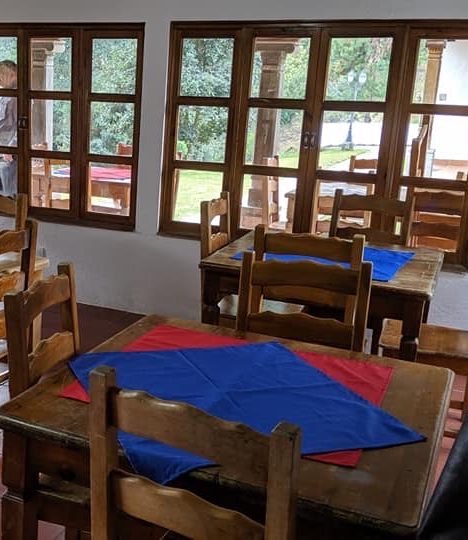 Nicolás Fund for Education is a 501 (c) 3 organization with a mission to equip the young people of the Ixil region with the skills and knowledge they need to become the future leaders of their communities.
Agros is a separate 501 (c) 3 organization dedicated to creating paths of prosperity for the people living in core opportunity areas in rural Latin America through land ownership and market-led agriculture.
Agros is our temporary landlord; Nicolás Christian School is the tenant.
We expect to lease space from Agros until our permanent NFE-owned building is completed in about two years. It was necessary for Nicolás Christian School to move last year from its former location when the church we were leasing space from needed more room for their church activities on weekdays.
AGROS and NFE are collegial, collaborative, and supportive of each other. But we are separate organizations with individual goals and objectives. NFE is an independent nonprofit with its own board of directors, making its own decisions. NFE focuses on empowering youth through education; Agros empowers the people through land ownership and agricultural farming.
What is the official name of our secondary school and why is it significant?
What's in a name? Our secondary school is called Nicolás Christian School. Each word in our name has been carefully chosen.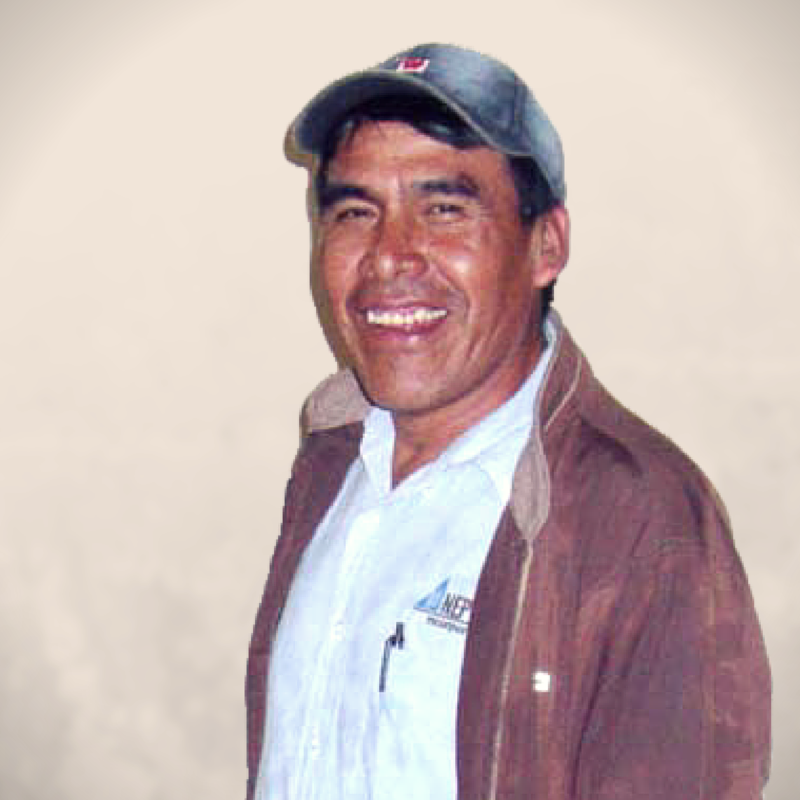 Nicolás is for our namesake Nicolás Toma Cruz – an amazing Christ-centered Guatemalan man, who survived poverty, war, genocide, and the murder of his father by soldiers. Hunted during the civil war by both the Guatemalan soldiers and guerrillas, Nicolás survived to become a successful farmer who helped fellow villagers improve their lot. He married and raised a beautiful family, as well as returned to school to overcome illiteracy. Now deceased, Nicolás is a beacon of hope to the Ixil Mayan people – a model of redemption and forgiveness. He is a true role model for our students.
Christian is for our focus on a Christ-centered education. Our students take daily religion classes, hold daily devotions, and are taught by Christian teachers, tutors and program specialists.
School because we provide a well-rounded academic education. We offer basic education in three languages, social studies, science, mathematics, technology, fine arts, and religion. Students are the first in their families to pursue and achieve higher education. There are also opportunities to learn a trade in carpentry for those who choose not to go on after graduation.

Nicolás Christian School is certified by the Guatemalan Ministry of Education as a "Science and Letters" category school. Locally, some have nicknamed us Nicolás Tech, but our official name is Nicolás Christian School, which best reflects the whole of who we are.