As related by Ivan España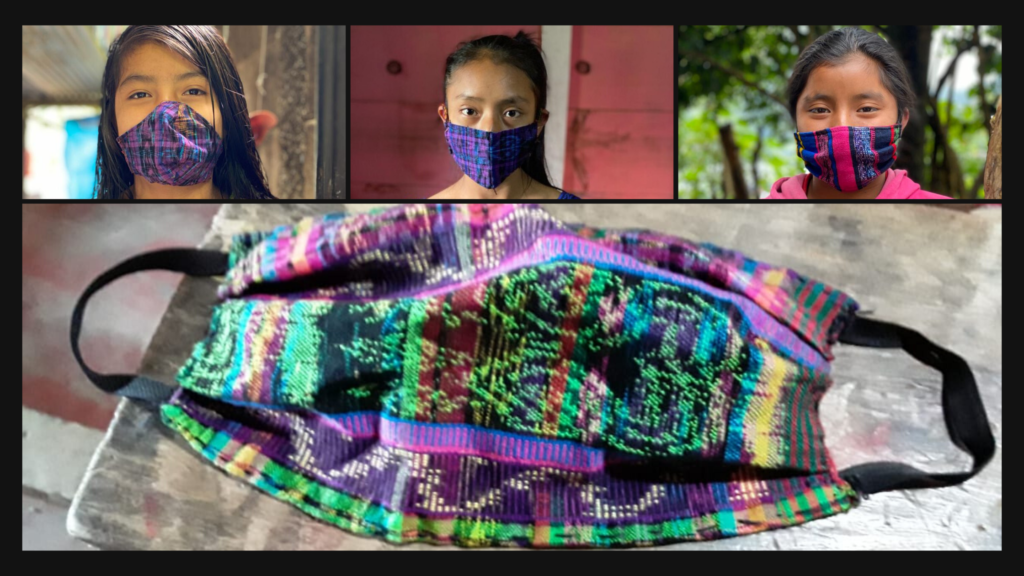 Imagine that you are having your lunch and suddenly you receive a phone call from an unknown number. In Guatemala, this looks like a commercial cell number because it ended in 0000, and you have received several phone calls from your credit card bank offering "easy but expensive money".
Your first reaction might be, "Leave me alone! I am eating lunch!" And, you might not answer that call. At the last moment you decide to be polite and you answer that call.
The voice says, "Are you Mr. Ivan España?", which is exactly what the credit card call centers typically start with. In this case, Ivan said, "Yes, who's speaking?"
The voice on the other end says, "Mr. Espana, the President (of Guatemala) Giammattei wants to speak with you!"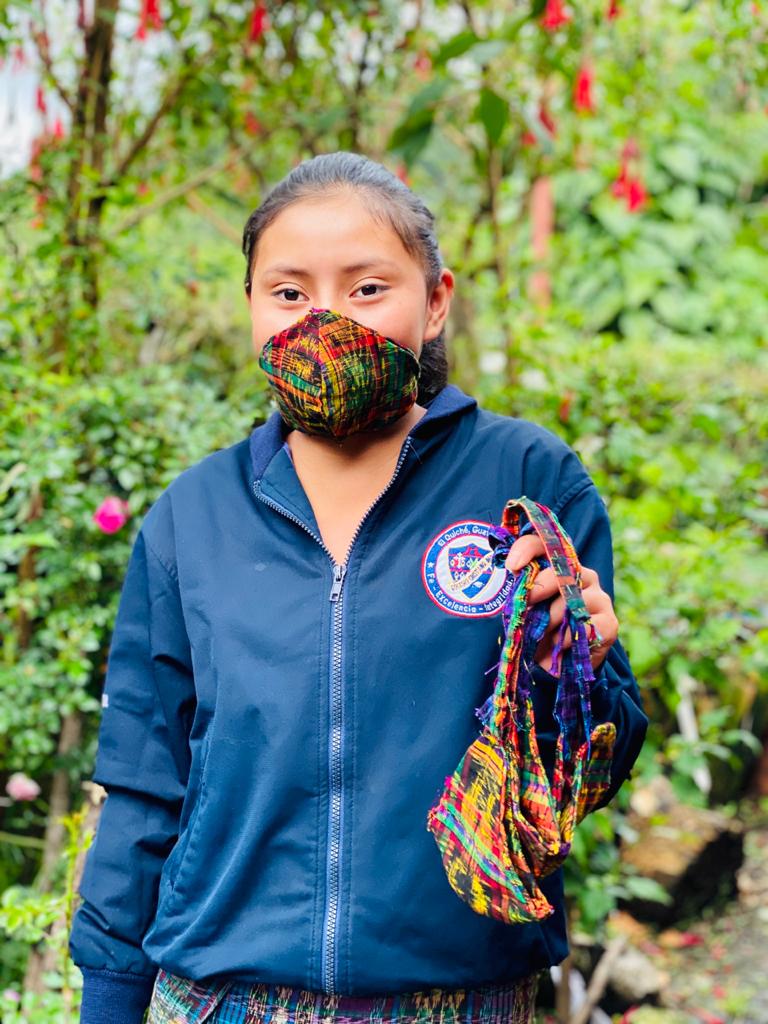 The President had received a packet of four Villa Hortencia 1 masks that Ivan delivered to him through a friend. The fabric for these masks was woven in Villa Hortencia 1 (VH1) by NFE students.
It was the dream of Nicolás Christian School mask prototype creators, VH1 teachers Samuel, Eber, and Pedro Davíd that they might actually see the President of Guatemala wearing the VH1 mask on television some day!
The President complimented Nicolás Christian School for creating the mask project and trying to help other Guatemalan citizens during the pandemic. The President told Ivan that he wanted to thank Nicolás Christian School by sending some masks for the VH1 Mask Project.
President Giammattei asked Ivan how many people were in the community that the VH1 students were helping. Ivan stammered, "Fifteen hundred!" The President then said that he would send ten masks for each person.
Three days after Ivan received that call, the President's assistant called again. This call was to arrange for the delivery of 15,000 N95 masks with a net value of $40,000.00 USD! Ivan's exercise room was quickly transformed into a warehouse filled with boxes of N95 masks.
Ivan plans to deliver the masks personally to Nicolás Christian School the week of July 13th. The N95 masks will be distributed to families through food relief bags later this month.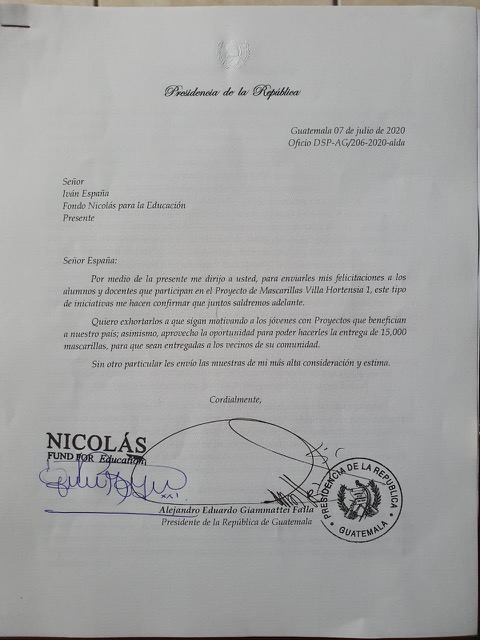 Ivan expects that use of his vehicle on the roads to Nebaj won't be challenged because he can show policemen a personal letter from the President of Guatemala acknowledging the gift of the masks for Nicolás Christian School.
A copy of the letter from President Giammettei will be framed and hung in the school at VH1 to inspire future student inventors!
It is exciting to think that Nicolás Christian School and the distance learning program in Villa Hortencia 1 are now on the President of Guatemala's radar!