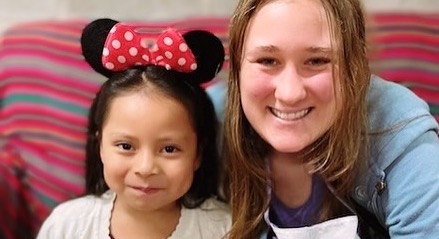 Lucy Faulk has been to visit the Ixil region of Guatemala with Nicolás Fund for Education Mission teams several times. Lucy understands the importance of education for these indigenous Mayan youth and she had a dream to do something concrete on her own to make a difference. Lucy decided to raise funds to pay for materials to construct library bookshelves for small village libraries. It took Lucy about two years to raise $210.
The bookshelves were constructed at Nicolás Christian School using Lucy's donated materials and the forward-facing bookshelf model (seen in photo 2). The bookshelves were installed in the library in the village of San Nicolás. These libraries have been essential during pandemic-related school closures over the past two years, giving village children access to books and helping to ignite a love of reading. Lucy gathered donated books from Tillicum and Puesta del Sol Schools to take down to Guatemala when she visited in 2020 and 2022. She hopes to add more books as they are donated.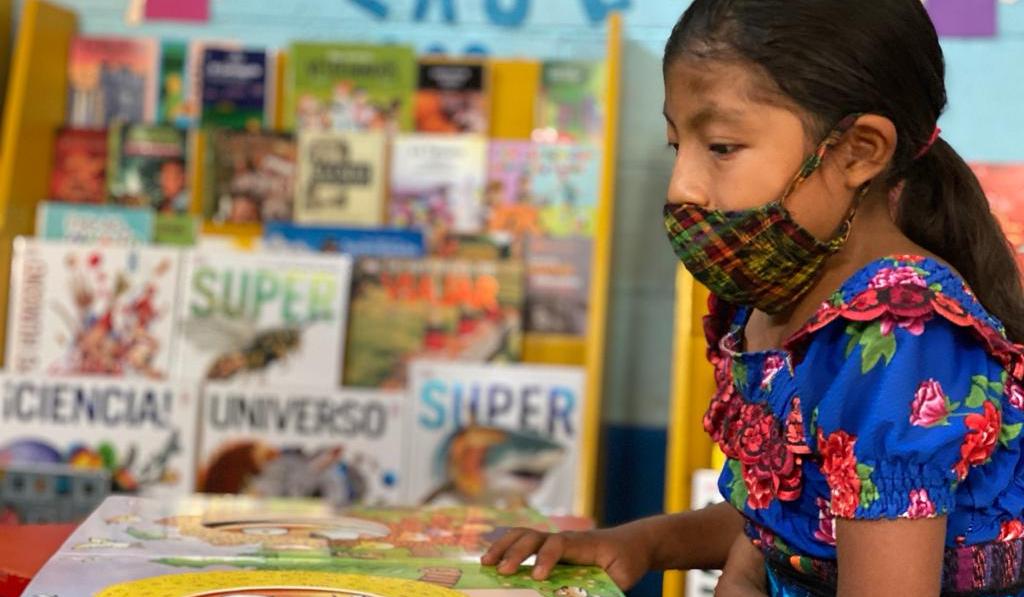 The books in each library were selected by teachers and reading specialists and donated by supporters of Nicolás Fund for Education. Each library initially receives about 200 books, and we hope to add more books as they are donated. For anyone wishing to donate books, visit our Book Donation page.

Lucy was awarded the "Gold Award" by the Girl Scouts of Western Washington. The Gold Award is the highest achievement available within the Girl Scouts of the USA, and can only be earned by Senior (9th-12th grade) and Ambassador Girl Scouts. Only 5.4% of eligible Girl Scouts successfully earn the Gold Award. To achieve a Gold Award, a Girl Scout plans a project that results in "lasting solutions to issues in their neighborhoods and beyond". Well done, Lucy! Lucy's proud parents are Melanie and Anton Faulk.
Article revised May 18, 2022.