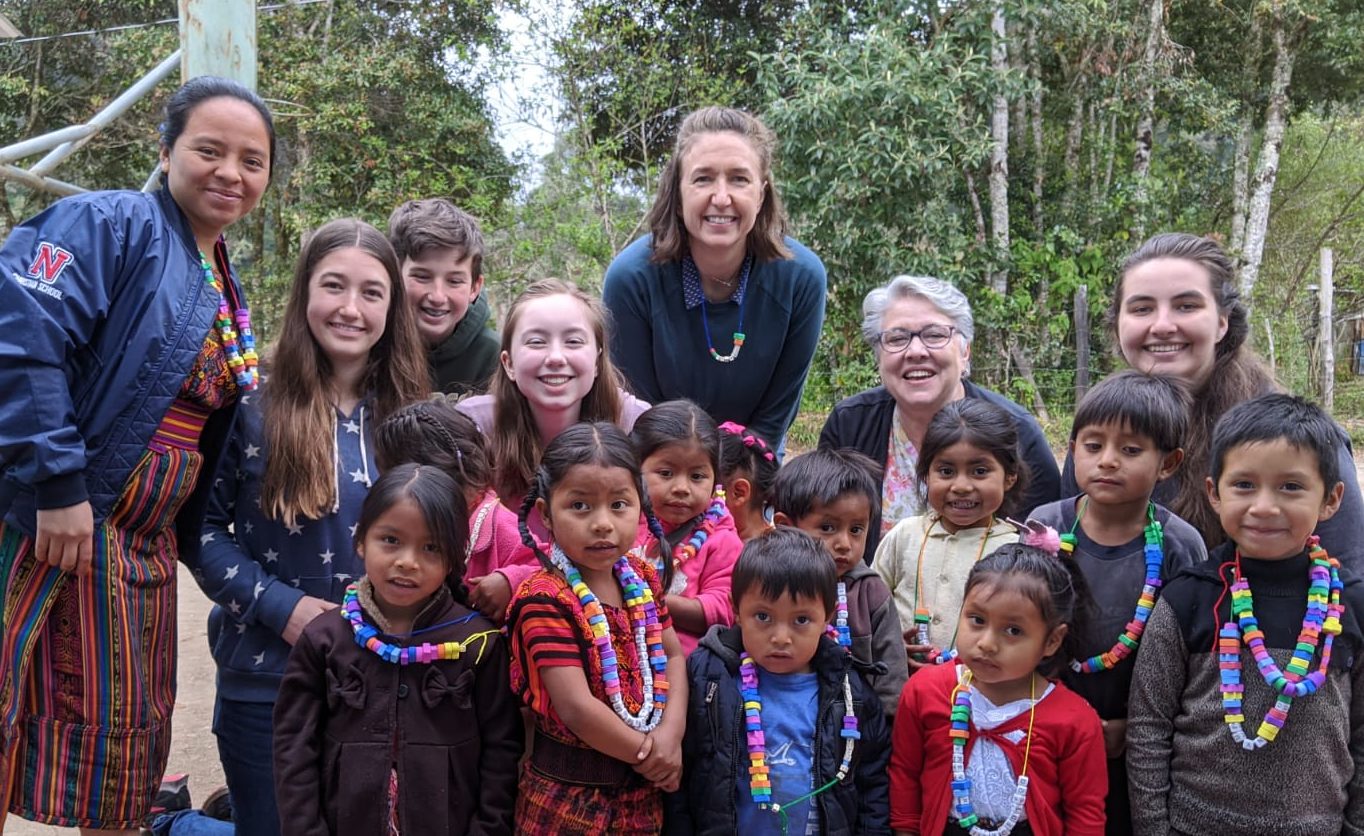 NFE February 2022 Mission Trip
by Nicolás Fund for Education
486
486 people viewed this event.
It is one thing to read about the plight of the impoverished Ixil and Quiche families as they recover from the 36 years of genocide they endured that killed over 200,000 people. It is a much more profound and moving experience to stand in the cathedral in the village of Cotzal and see the 500 handmade crosses placed on the wall for each of the murdered, the disappeared and the tortured from that village.
Visiting the villages our students are drawn from allows you to appreciate the challenges these families face and the hard work that it takes to survive. See the tears in the eyes of grateful parents of students attending Nicolás Christian School as they say, "I can never repay you for what you have done for my child. May God reward you in heaven." Be moved by the awe-inspiring beauty of the fertile volcanic mountains that surround the villages we work in and watch farmers tending corn crops on impossibly steep slopes.
Allow your heart to be open so that God can work in your life and through your life during this trip. It is an unforgettable experience that will enrich your spiritual relationship with the Lord!
Additional Details
Link To Event Page - https://nfe.managedmissions.com/OurTrips