On a plot of land just under 5 acres between a 'bad milk tree' and a 'pito palo tree'[1], the new Nicolás Christian School will open its doors to potentially 300 students from grades 7 to 11 within 3 years.  
"That's double the number we serve today in the leased building near Nebaj, Guatemala," exclaims Becci Merritt, NFE President.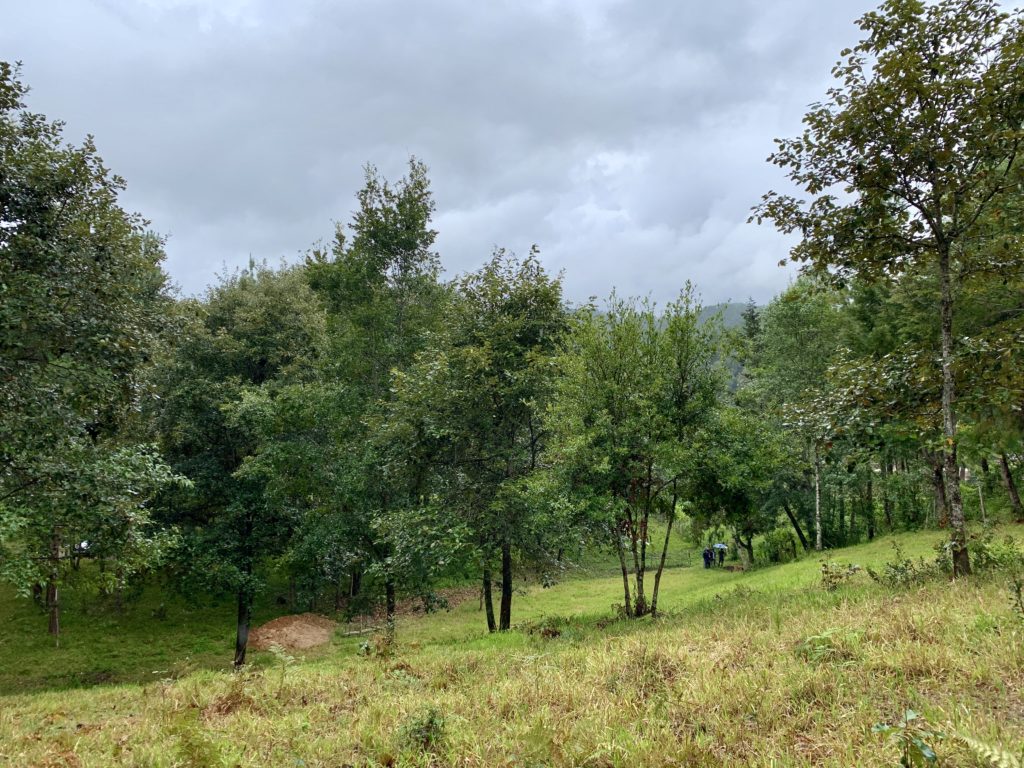 The land purchase was made possible in 2018 by a grant from a generous donor. The site is in the town of Cotzal which is much closer to our students in the neighboring villages.
The Capital Campaign to raise funds for New School Construction is well underway.  Thank you to all the donors who have contributed so far.
Thanks to your generous donations, we have met the required minimum budget to begin construction in 2022. We are still working to fully fund construction of the full campus designed by Building Goodness Foundation.
The preliminary design for the new school was completed in early 2020, thanks to the expertise and pro bono support of the nonprofit Building Goodness Foundation. This includes the design of the site and utilities, the classroom building including kitchen, office, and multi-use classroom space.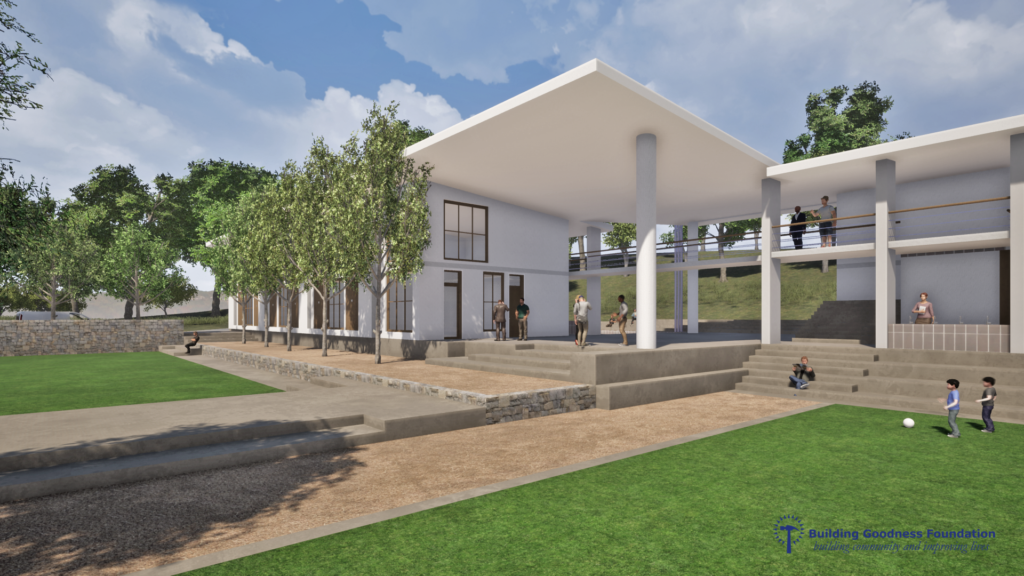 "The first building to be constructed will be approximately 14,500 square feet and we expect it to be sufficient space to allow the school to be fully functional (using some multi-purpose spaces) when it opens, even though other phases will eventually follow," says Heidi Reynolds, NFE Board director leading the project.
"Heidi has spearheaded our partnership with Building Goodness Foundation (BGF)," says Becci. "We are so grateful for her leadership."
Building Goodness Foundation has a stellar reputation in the construction industry for designing, building, renovating, and repairing structures to improve the capacity of partners, like Nicolás Christian School, to fulfill their mission.  BGF, based in Virginia, works both globally and domestically.  Much of their overseas work has been in the Central American countries of Costa Rica, El Salvador, Guatemala, and Nicaragua, as well as in Haiti and in Liberia. They connect skilled volunteers from the design and construction industries to opportunities to use their professional knowledge and training to further good causes, often in developing countries.
"We looked at several partners," Heidi explains, "but BGF offered more than design services and skilled help. The BGF approach is designed to benefit the Ixil community in the long-term, long after the building is complete." BGF will partner with NFE to build community and honor the needs, values, and goals of the Ixil people.
Prior to the Covid-19 pandemic, in the Fall of 2019, a 6-person team from NFE and Building Goodness Foundation went on an exploratory trip to Guatemala to scope out the site, understand the country and culture, visit the existing school, make contacts, and become familiar with the supply chain.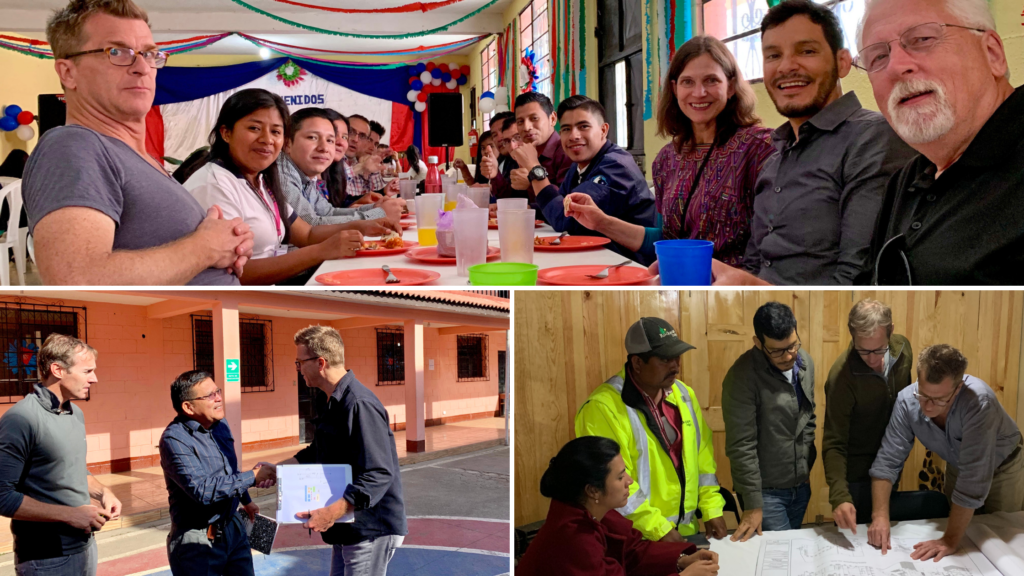 Building Goodness Foundation sends skilled volunteers and experts in architectural services, landscape design, budget development, and material selection and acquisition.  Its approach will provide jobs and training for local people, boosting the local economy.  BGF will arrange for a skilled Spanish-speaking on-site supervisor to oversee the work, and experts and skilled volunteers will come down to utilize and train local people. 
Some of the advantages of the new school location and building design include owning the school building rather than leasing, providing for growth and long-term sustainability of NFE programs. The location makes it ideally situated for convenient travel between students' homes and school, and it will be well-suited to serve as a headquarters for distance learning for those students who live farther away. Becci indicated that Nicolás Fund for Education hopes to significantly reduce transportation expenses with this new location.
"I am really excited to see what God will do with our new campus," says Heidi.  "We are all so grateful for NFE/BGF work so far and our many donors who are making it possible."
Donate now online. If you prefer, checks [made payable to Nicolás Fund for Education] can be mailed to P.O. Box 3724, Bellevue, WA 98009.
[1] In Guatemala, property boundaries were historically determined by visual landmarks such as trees. During the land purchase process, NFE performed due diligence with verified topography measurements and official property registration to ensure free and clear ownership of the exact land parcel.