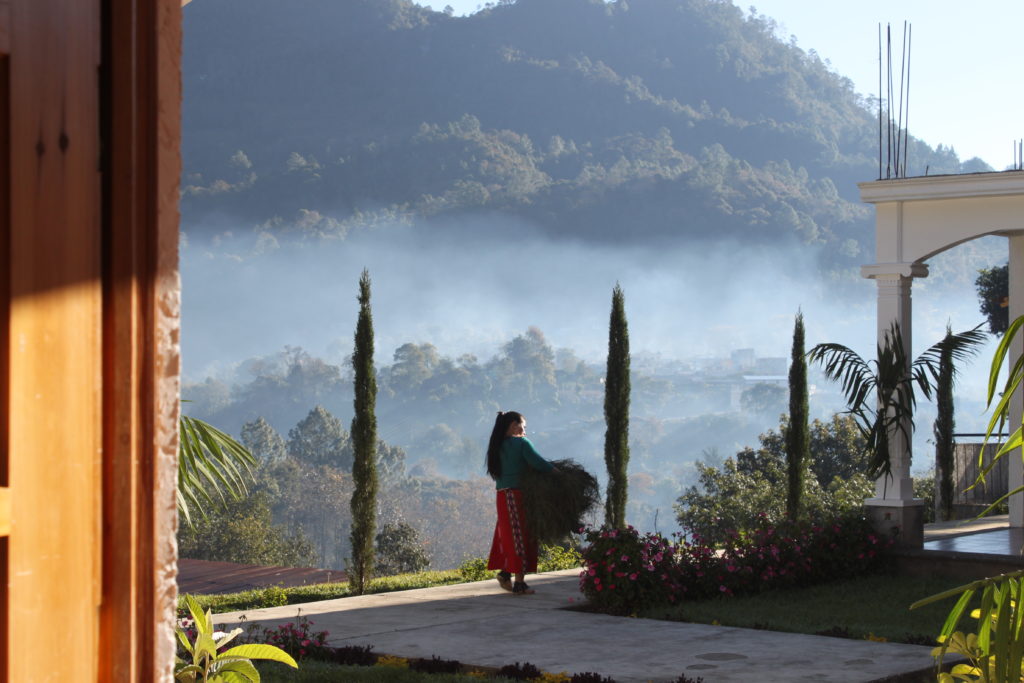 Ivan España, National Director for Niciolás Fund for Education, was interviewed on TV about his hopes for the Ixil region of Guatemala.
Ivan stated that his dream was "… of a region free of youth suicide. That we can have our young people developing in the area without having to emigrate in search of the "American dream."
I dream that every man, woman, and child in this beautiful region of my country can put into full practice all of the gifts that God has given them from the beginning.
I dream that one day this region will be taken as a good example and that I can export this development model, this model of leadership, of integral development to all areas of my Guatemala and the entire world. Building a ladder that goes from extreme poverty to complete well-being, in which leadership is a horizontal axis in each of these stages.
We are building a convergence center, a "HUB," which will be the midpoint of development for the entire region and from which we will radiate well-being to the entire Ixil area."