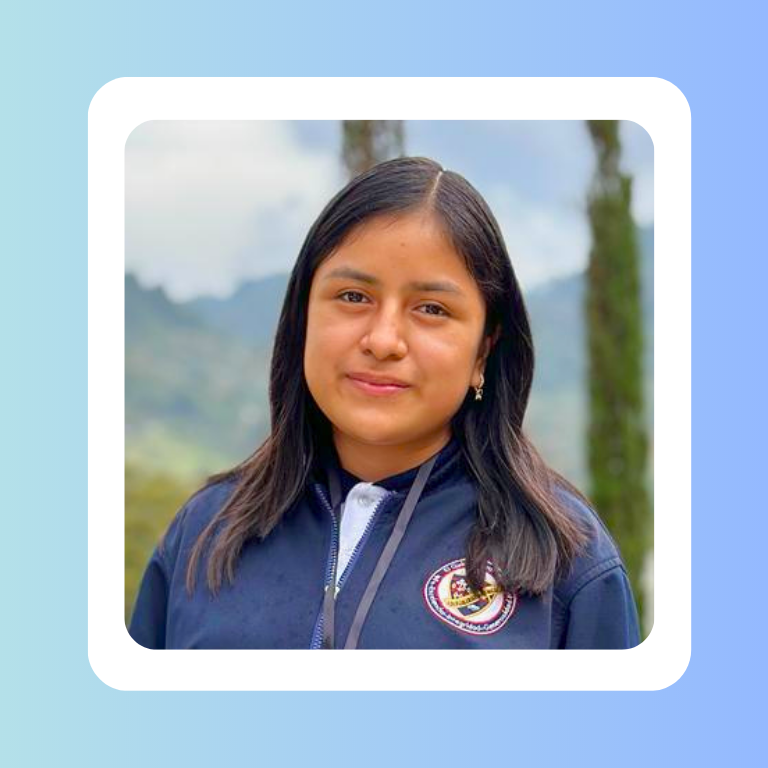 My father is fifty-three years old and my mom is fifty-two years old. My mom works at home and my dad is a teacher. I have five siblings. I am currently studying at the Nicolás Christian School, and I am in the 11th grade.
I live in San Juan Cotzal, which is a place full of culture and tradition where each season is celebrated with joy, especially when the corn is harvested. Cotzal is also a place full of tourist attractions.  All the Cotzalenses (people living in Cotzal) live as a family.
I would like to attend university next year. I want to explore and express myself, just like I do at school. I would like to be able to help and serve people who need my help, in the spiritual field. My goal is to be able to worship in a better way and to serve God.
Time management is a challenge for me. I feel that there is never enough time. I see how important time management can be. My frustration is that sometimes I don't do my best at certain points and I feel that I can't do more. The achievement that makes me proudest is that I can sing and I can also play the piano. I feel proud of myself, as do my parents. At the moment I'm taking more music lessons. 
Note: Keren sings in the Praise band at her church, Full Gospel Church of San Juan Cotzal. Keren is a good student but struggles a bit with math.