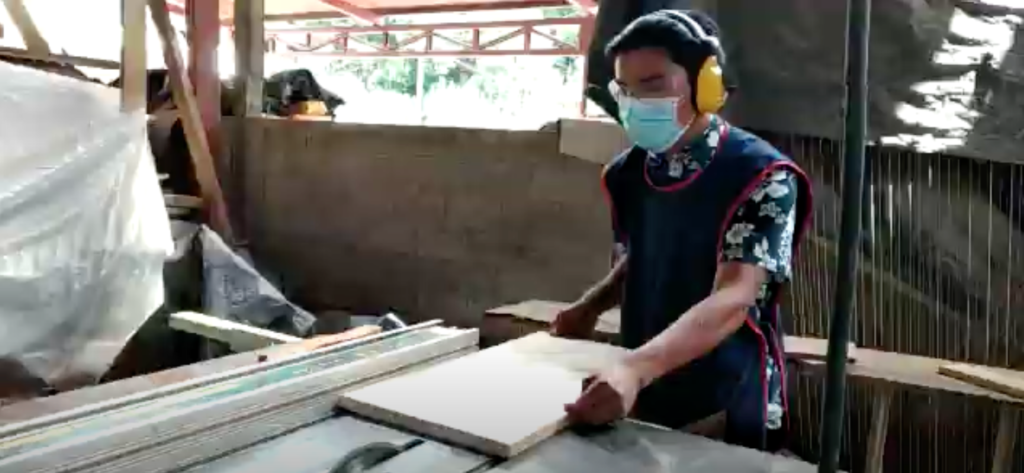 Ronaldo lives in San Juan Cotzal and is a 10th-grade student at Nicolas Christian School. Ronaldo has become one of the top Nicolas Christian School carpentry students and shared with us how his carpentry classes have helped him develop skills that he will use in the future to pursue his dreams.
Ronaldo appreciates how the teachers explain the importance of using caution with the tools and machinery. He says, "I thank the teachers who support us when they see that we have difficulty doing something.  I want to be improving day by day. What I have learned most is that it is necessary to cut exact measurements so that we do not have mistakes".  What he likes about the carpentry program is that they must devise everything before they start to manufacture a piece of furniture. They make their design for different types of furniture, but with the supervision and help of the teachers who explain how each project should be started.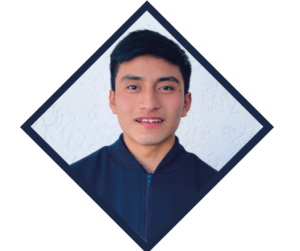 "The skills I learn in carpentry I will use in my future life because my mission is to study and know more about carpentry, and my vision is to become a great construction engineer so that I can fulfill my dream, and thus become a great professional in life. Thanks to Nicolas Christian School for providing me with the study I need," says Ronaldo.
Ronaldo realizes how important his math and art classes are. In fact, one of his favorite subjects is mathematics which is useful for his carpentry projects. Other favorite classes are English, project management, and Christian leadership. 
"I like math because it helps us solve problems. I like English because I think it is necessary to learn it to communicate with other people from other countries. I like project management because I see that it has a relationship with entrepreneurship, and I would like to be a great entrepreneur in my life and help people who need my help."
Ronaldo has already been dreaming about his future and how his carpentry skills will serve him as he strives to become a professional construction engineer. We wish all the best for him as he works to achieve his goals.