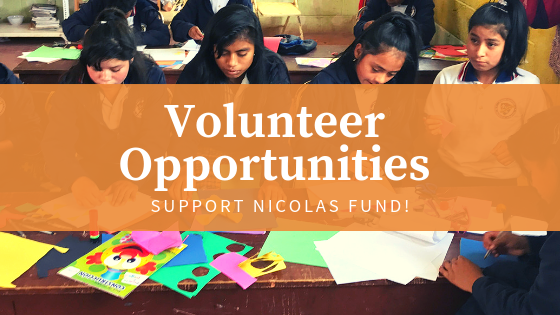 As we continue to grow and expand, sharing our stories on social media and our website becomes more and more critical as we reach new people. Some available volunteer positions available are:
Story Content Coordinator – If you love sharing and hearing great stories from our villages, then this is the position for you! We need someone to talk to people who have gone on trips and write about their favorite and most meaningful moments and connections with our students and their families. These written stories and associated pictures will be the basis for our newsletters and social media posts.
Social Media Volunteer – Are you a social media wizard and want to put your talent towards supporting our kids? Do you have a young friend who would love to learn how to create a social media campaign for a non-profit? Then join our social media team where we share two or three times a week on Instagram and Facebook!