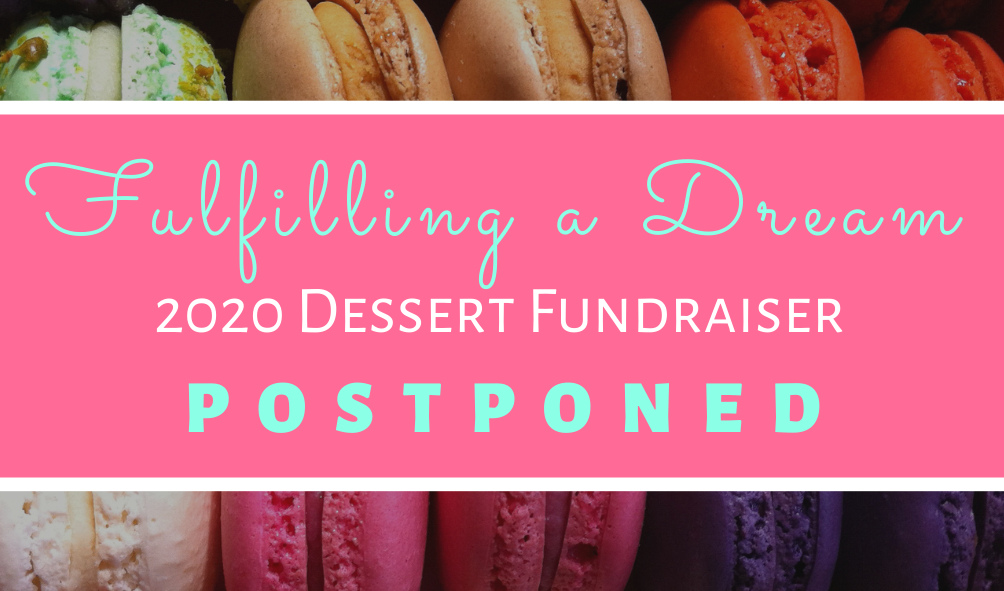 Dear friends of Nicolás Fund for Education,
We have made the difficult decision to postpone our annual Fulfilling a Dream dessert fundraiser given the recent outbreak of Covid-19 virus in our region. Your health and safety are very important to us. The event is being rescheduled for the autumn and more details will follow. We appreciate your understanding.

For those who wish to, it would be extremely helpful to our fiscal planning and student capacity planning for 2021 if you would still make your annual donation in April, and then attend our event in the autumn just to have some coffee and dessert and enjoy an update on all that is happening at Nicolás Fund for Education. If you prefer to wait until the actual event to donate, however, that is perfectly fine.

We are all praying for a rapid and complete resolution of this pandemic and for the people who have suffered because of it."

Becci Merritt
President, Nicolás Fund for Education